Our Supporters: Baylee Ritter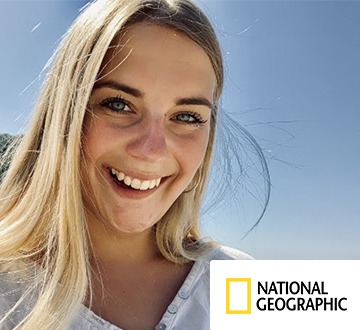 Baylee Ritter
National Geographic Young Explorer
National Geographic Young Explorer, Baylee Ritter is the co-founder of Operation Endangered Species, a collaboration between the Illinois Department of Natural Resources and 18 high schools across Illinois.
About Baylee Ritter
Operation Endangered Species focuses on saving endangered species from extinction and as Baylee comes from a rural American community with a population of 36, Baylee understands the frustration many young people feel when they are trying to make a difference but don't have access to change-making resources, opportunities, and like-minded peers.
This led her to develop Rise Up (supported by The Ocean Project), a youth-led monthly  webinar series that connects, inspires and empowers young people around the globe through peer-to-peer training, networking, and skill-building. The purpose is to expand the global youth movement by eliminating the barriers that many young people face when trying to grow their advocacy skills and their understanding of the issues facing our planet.
Subscribe to our Channel
Share this Page
Keep up to date
Subscribe to our Newsletter