Our Supporters: Cynthia Germanotta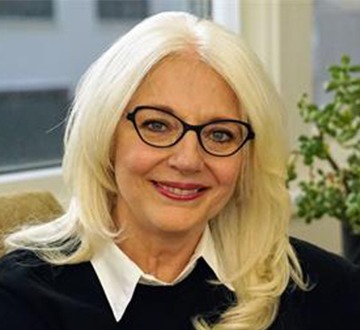 Cynthia Germanotta
American Philanthropist
Cynthia Germanotta is an American Activist, Philanthropist and Entrepreneur. Cynthia is also President of the Born This Way Foundation co-founded with daughter Lady Gaga.
About Cynthia Germanotta
Born in 1954, Cynthia was born and raised in West Virginia. Cynthia is most commonly known for her endeavour in 2012 with daughter Lady Gaga. Both built the Born This Way Foundation, a non-profit organisation, to focus on building communities and inspiring the youth.
The Born This Way foundation went on to be awarded Family Online Safety Institutes Award for Outstanding Achievement and The National Association of School Psychologists' Special Friend to Children award in 2013.
More recently, Cynthia addressed the United Nations General Assembly on behalf of The Born This Way Foundation and launched the United for Global Mental Health Initiative. In May 2019, Cynthia was announced a United Nations, World Health Organisation Goodwill Ambassador of Mental Health.
Cynthia Germanotta has achieved so much and continues to strive for change. We were so pleased to welcome her to our third classroom, One Global Mind.
Subscribe to our Channel
Share this Page
Keep up to date
Subscribe to our Newsletter