Our Supporters: Will John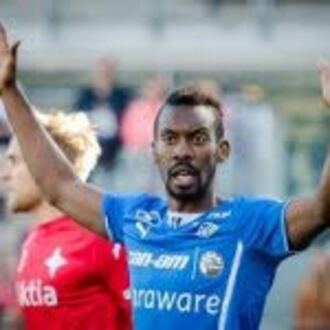 Will John
American Soccer Player
Will John is an American born soccer player who has been playing professionally since 2003, and has amassed over 150 appearances across his professional career so far. 
About Will John
Born in Kansas in the United States, Will John has always had a passion for playing soccer. During his time as a student at Rockhurst High School, Will played for their high school soccer team. To this day, Will currently holds the record for Rockhurst's single scoring title with 36 goals and 20 assists. Will was also part of the U-14 and U-16 Youth National Teams for the USA. He was also part of the lineup for the Under-20 team at the 2005 FIFA World Youth Championships.
Across his adult career, Will John has played soccer all over the globe. Across America he's played in Kansas and Chicago, but his career has also taken him to Denmark, Serbia, Croatia, Baku, Fez, Finland and Africa. His most recent team was Locomotive Tbilisi which is based in Georgia, Africa.
Alongside his other commitments, Will serves on the United States Soccer Federation's Athlete Council. This is a group of 20 athletes who are elected by their peers to ensure effective communication between athletes and their federation, allowing them to impact change and recommendation to improve the sport.
In 2018, Will was selected as a U.S. Soccer Foundation Ambassador. The foundation works to enhance and grow soccer across the USA with a particular focus on bringing the sport to underserved communities across the country.
The Global Classroom is thrilled to welcome Will John to our seventh classroom – Deep Breath – which takes place on World Breathing Day. Join us on April 11th 2021 at 16:30BST.
Subscribe to our Channel
Share this Page
Keep up to date
Subscribe to our Newsletter